---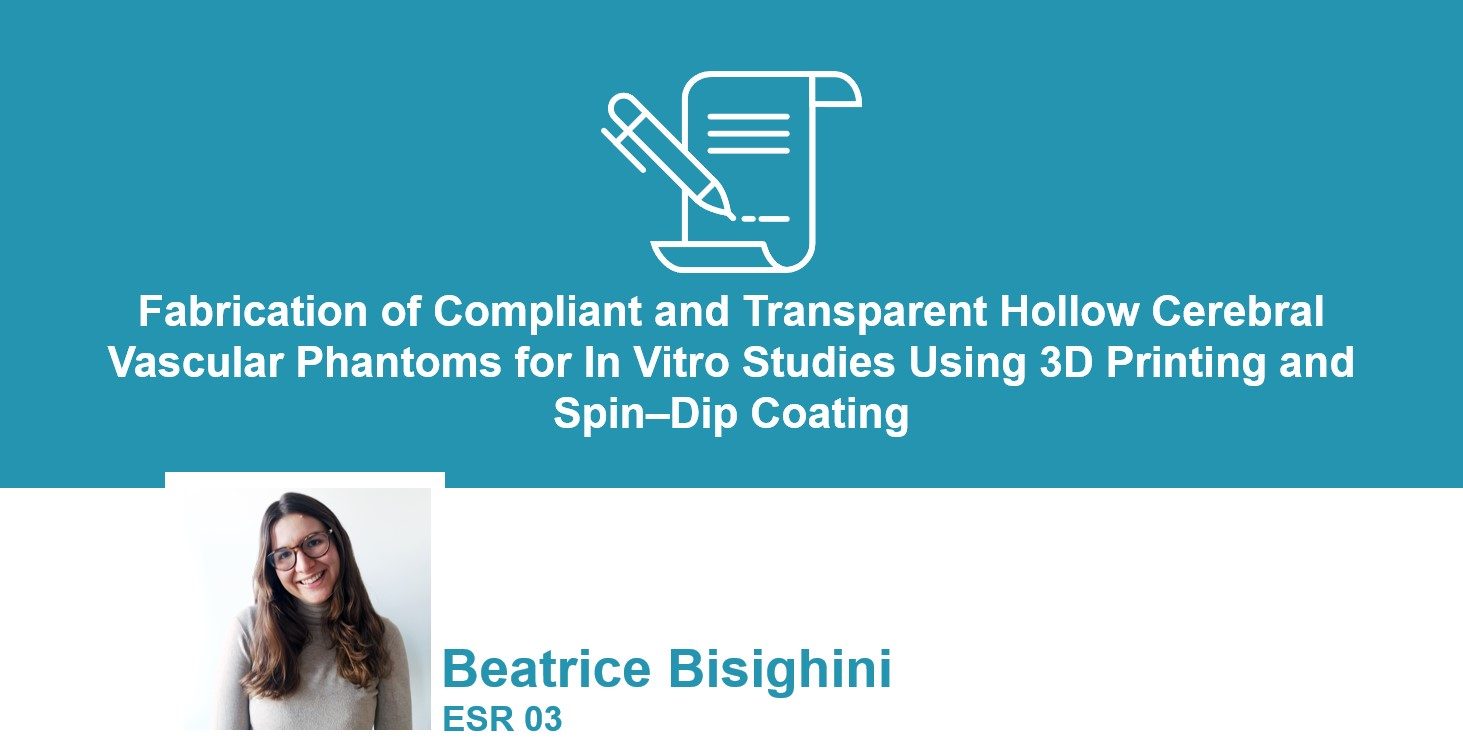 Beatrice Bisighini, ESR 03 of the MeDiTATe project, published the paper Fabrication of Compliant and Transparent Hollow Cerebral Vascular Phantoms for In Vitro Studies Using 3D Printing and Spin–Dip Coating in the Materials journal by MDPI.

The paper, developed in collaboration with Pierluigi Di Giovanni (HSL), Alba Scerrati (University of Ferrara), Federica Trovalusci and Silvia Vesco (University of Rome "Tor Vergata"), is available on the MDPI website at this link.
Here follows the publication's abstract. Read More
---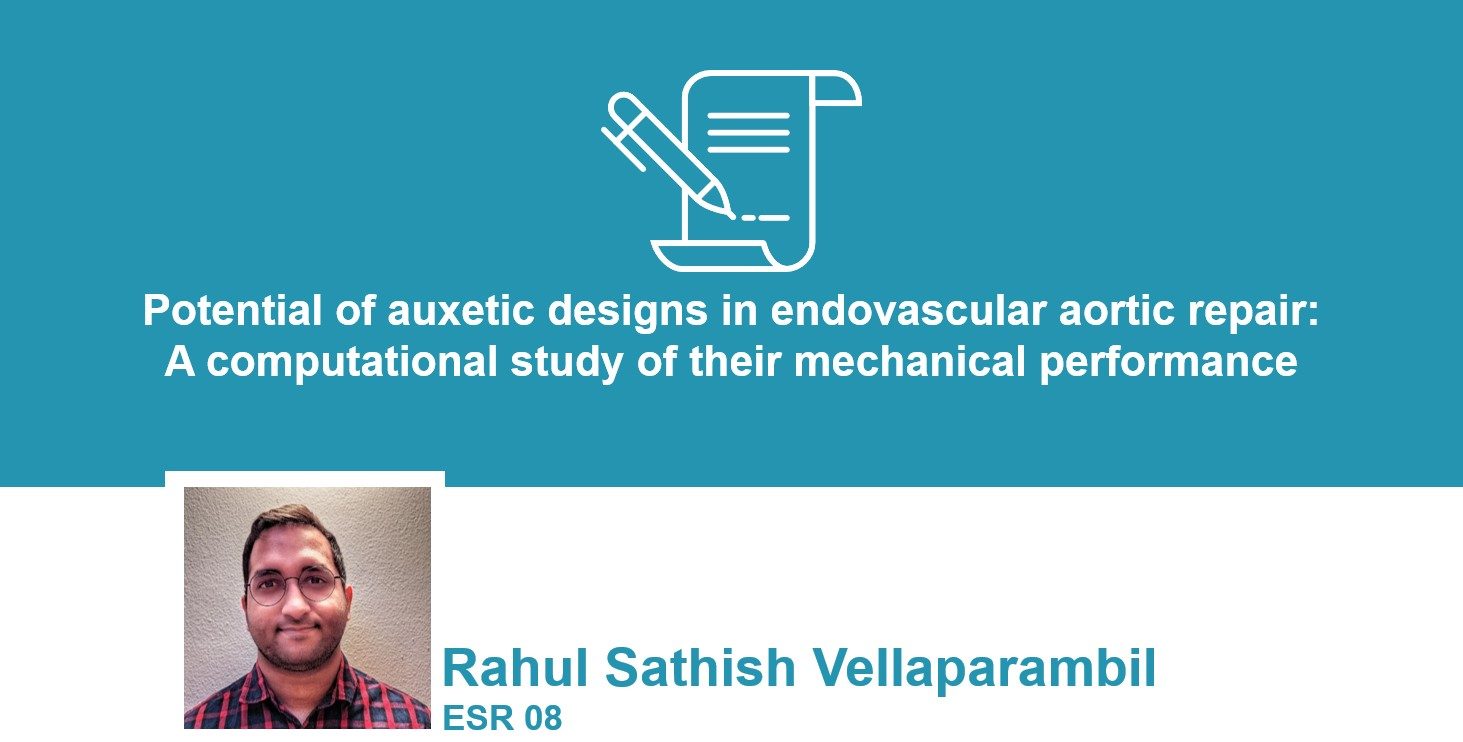 Rahul Sathish Vellaparambil, ESR 08 of the MeDiTATe project, published the paper titled Potential of auxetic designs in endovascular aortic repair: A computational study of their mechanical performance in the Journal of the Mechanical Behavior of Biomedical Materials.
The work was developed in collaboration with Woo-Suck Han and Stéphane Avril from Mines Saint-Étienne and Pierluigi Di Giovanni from the R&D department of HSL.
The paper, whose abstract is reported in the following lines, Read More
---